Half a Year for a Whole Life
DTS is the starting point with YWAM. DTS is all about getting you closer to God. It's about you encountering Him in His goodness and being changed into His likeness. It functions as a greenhouse for your relationship with God resulting in radical growth in a short time.
The Discipleship Training School (short: DTS) is a full-time course lasting several months that will redirect your life towards God and open new horizons for you. DTS is for people who want to follow Jesus beyond the ordinary and are willing to dare to step out of their comfort zones.
The goals of the DTS are your personal character development, the deepening of your relationship with God and other people, and the finding out of your gifts and calling. Intercultural experiences and a view of the world as a whole are also part of it. All this gives you a solid foundation for your future life, whether God calls you to join us as full-time YWAM staff, continue your education in the "University of the Nations," or serve Him in some other way.
Although there are many DTS with special interests (e.g. art, social justice), each DTS consists of two parts:
Part 1: God and You
In twelve life-changing weeks you will get to know God and yourself anew and get a broader perspective of the world around you. The only condition is the willingness to engage in new things and to grow.
Teaching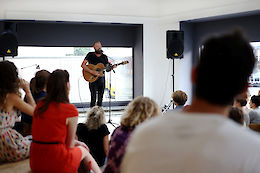 In the one-week modules you will hear speakers who have authority and life experience in their field. They will challenge and stimulate your thinking and beliefs. Who am I? How has God gifted me? Who is God anyway? How do I live in the power of the Holy Spirit? How can I effectively share the Gospel? How can I change the world? You will deal intensively with these and many other issues. It is important to us that it goes beyond mere theory and becomes practical.
Living in the YWAM community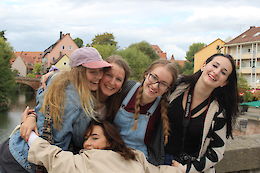 You will build close friendships with the other participants and have the opportunity to work on the basic questions of your life and faith. Eating and living together is a lot of fun, but will sometimes challenge you and bring you to your limits. Here you can see how authentic your life really is and where you still have to work on yourself. In the YWAM base, you participate in YWAM community events (e.g., worship and intercession) and contribute to practical areas of work.
Part 2: Your Outreach Trip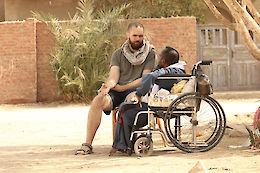 There's nothing more exciting than being on the road with God! Now it's your turn: what you learned in the first part you can put into practice - as a team you travel to another country to bring God's love to the people there. Every outreach is unique, but you will definitely have deep insights and intense experiences that will accompany you throughout your life. You will get to know people and cultures that you would otherwise never meet and you will have many opportunities to do things you would never have thought you could do. Typical outreaches include children and youth ministry, street evangelism, development aid, church planting, mercy ministries and reconciliation between cultures and nations.
By the way...
If you want to complete a degree at the University of the Nations, you must complete a DTS. The DTS also serves as orientation and preparation for future YWAM staff and is therefore a prerequisite for long-term participation in YWAM. A completed DTS is recognized worldwide within YWAM. The DTS is not limited to Germany alone, but is in many places around the world. Here you can find an overview: www.ywam.org.